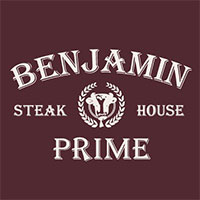 After ten years of continued success in the New York metro area, Benjamin Restaurant Group is proud to open its newest space, Benjamin Prime. Here, modern elegance is combined with traditional steakhouse classics, while also showcasing signature standouts from highly regarded sister property Benjamin Steakhouse. After perfecting both steakhouse and seafood concepts in their arsenal, Benjamin Restaurant Group is highlighting the grill at Prime, serving up USDA prime dry aged steaks and succulent seafood in unique ways. The 10,000 square foot space houses an expansive main dining room featuring wall mounted fireplaces. A temperature-controlled wine wall is exposed throughout the upper level which also offers five customizable private dining spaces for seating of 100+ guests.
Please click here to see full details.
Warning!
Future Watchers is not afiliated with CDM Media. The link on their website to ours does not indicate any relationship, and appears to be intended to deceive.